What We Offer
Our

Services
Bringing our team members together to build an excellent product together.
Why Choose Us
How It

Works
Three essential steps can transform your idea into the perfect video for your company or brand:
Submit your idea
Great communication is key and impacts the final product. We want to ensure we are on the same page from the start, and we will take the time to understand your project in every detail. Please share as many details and references, mood boards, and music as you like and the type of audience you want to target.
Filming
Our audiovisually fluent team will translate your idea into film using the richness that the filmmaking language can offer, including sound, color, light, camera movement, and angles. We will be happy to guide you through the best filmmaking choices to make based on our extensive experience with visual communication. We adapt our gear and team members to your needs and budget.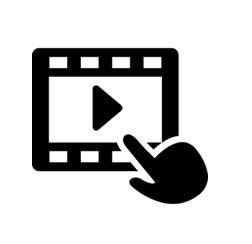 Editing and delivery
We tell your story using creative editing and add rhythm to the final product. We deliver an initial video. If you're not happy with the delivery, you can ask for up to three revisions. Client satisfaction matters to us, and we like to exceed your expectations while staying on budget.
Ideal for simple video and content marketing
Ideal for brands, companies and commercials
Ideal for high- profile videos
Ready to work with us? Book a free 15mn consultation today